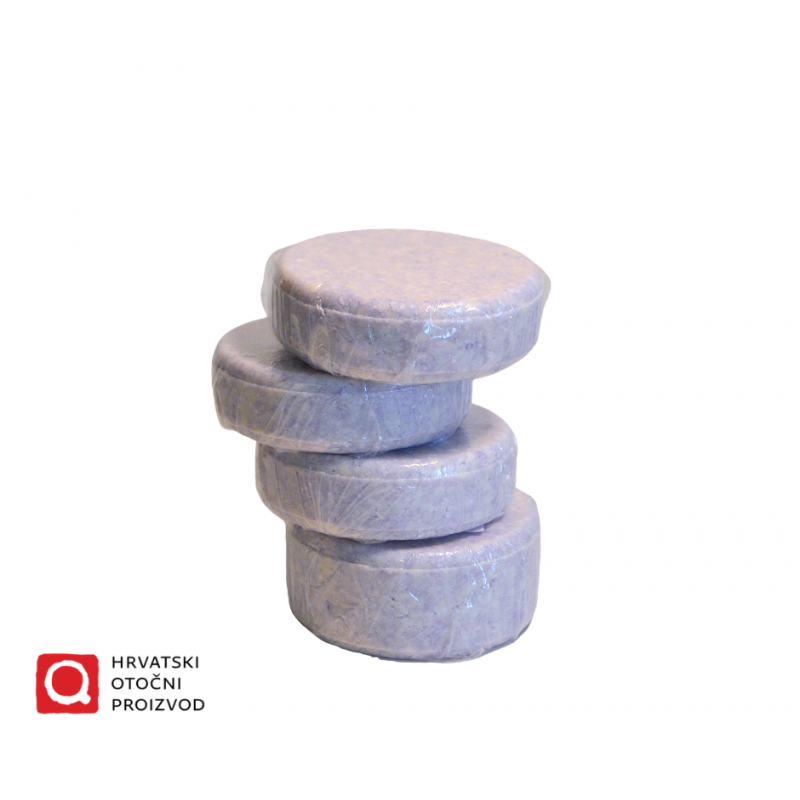  
Natural soap, 30g
You can use natural soaps in care and cleaning of all skin types. You can use them to wash your face, hands, or body - it is up to you. The soap is made with olive, coconut, and palm oil. Depending on the type, different ingredients are added to the soap base - essential oils, dry herbs, olive peeeling, and propolis. Choose your favourite perfume between four types of hand-pressed soap: lavender, lemon & olive peeling, rosemary & propolis, or pine.
Terms of use
Payment and shipping
Shipping costs
CONTENT: 30 g
INGREDIENTS: palm oil, coconut oil, olive oil, essential oils (lavender; lemon; rosemary; pine), (olive peeling), (propolis), (mineral pigment).
INCI: Sodium palmitate, Sodium coco-sulfate, Sodium cocoate, Sodium olivate, Sucrose, Stearic acid, Menthol, Tocopheryl acetate (+ Lavandula hybrida Oil, CI 77742 / Citrus limon Oil, Olea Europaea Seed / Rosmarinus officinalis Oil, Rosmarinus officinalis Leaf, Propollis Extract / Pinus sylvestris Oil, CI 77288).
DIRECTIONS: Before use, apply small amount of this product to a small area of skin to test for possible allergic reactions. Warning: for external use only. Keep out of reach of children. Not intended for use by persons under the age of 18. This product was not tested on animals.
BEST BEFORE: Store in a cool, dry place.
You might also like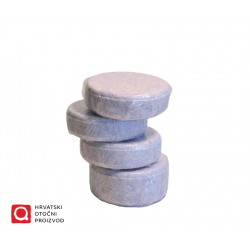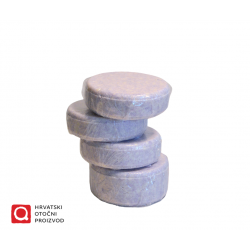 Customers who bought this product also bought: